Leadership Development
"Good leaders create followers – great leaders create leaders"
Everyone can be a leader if they choose to be. It is an attitude and a mindset, not a set of tasks. Leadership is a way of life and particularly in times of business and cultural transformation it is those leaders that we look for.
Under our leadership development programme, René will work with you and the team to develop and harness the power of collaboration to maximise performance.
Inclusive team leadership development is emerging as a unique and critical capability helping businesses adapt to diverse customers, markets, ideas and talent. For those working around a leader, such as a manager, direct report or peer, the single most important trait generating a sense of inclusiveness is a leader's visible awareness of bias.
But to fully capitalize on their cognizance of bias, leaders also must express both humility and empathy. René demonstrates and help leaders become more inclusive and enhance the performance of their teams.
Leadership Development Speaker – René Carayol
As the business world moves ever faster, and complexity multiplies and the push of disruptive technology are together creating an unprecedented opportunity for the leadership community.
But it is not about technology or management, it's about inspiration leadership.
And there is no better role model than René Carayol.
In his leadership development keynotes, René will share his learning's and journey from CIO of Pepsi to a board director at IPC Media, to the largest management buyout in European history.
Progressive, contemporary businesses are learning the hard way that it is leadership and culture that separate the winners from the losers. Less focused businesses are struggling to escape the pull of the past and are floundering in this far more complex and unforgiving world. The race is no longer about being the best; everybody is trying to do that. The winners are those that strive to be unique, special and different.
As a leadership development speaker, René's focus is on inspirational leadership and the positive impact of a progressive culture on the organisation, bound together with a compelling philosophy founded on his own board level experience.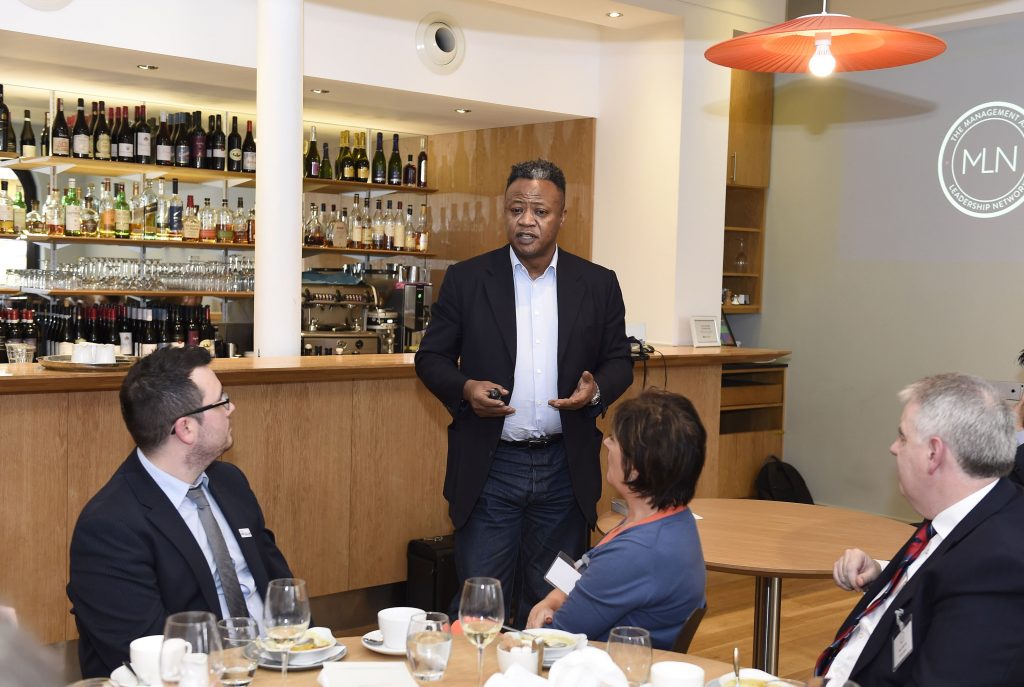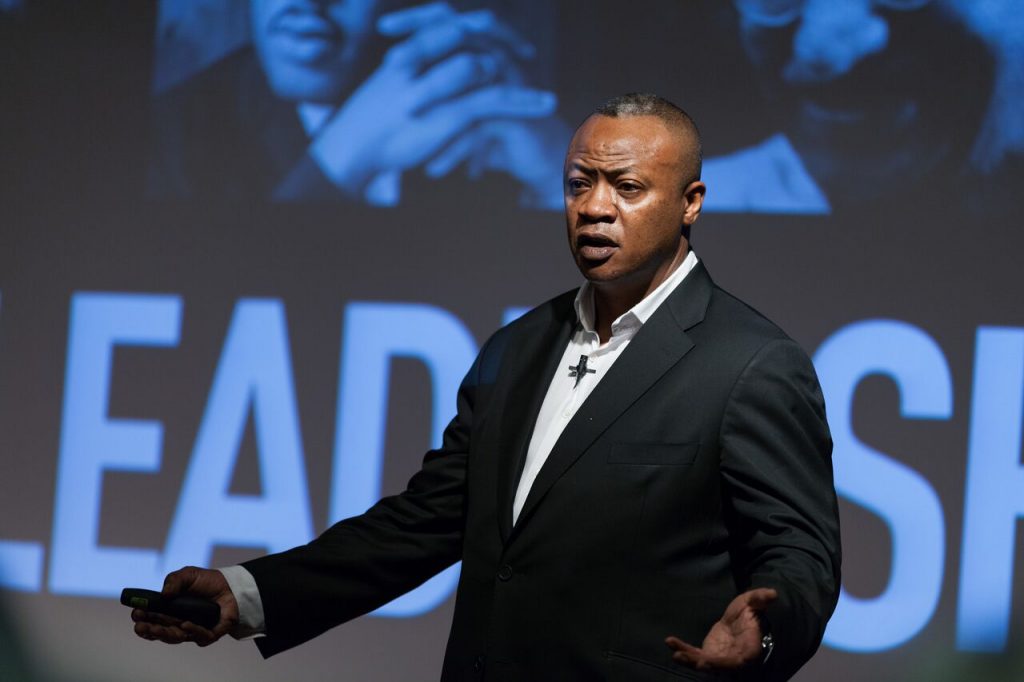 Developing Leadership Skills
It is probably worth sharing René's experience and exposure to high performing executive teams, especially the characteristics of the best of those teams.
The Harvard definition is still hard to argue with – a high-performance team is a "group of interdependent individuals who work together in a specific manner to achieve a common objective." High-performing executive teams are distinguished by their ability to function at a high level for extended periods of time, in the most efficient and effective manner possible.
Teams of this type come in many shapes and sizes, and there is no one team model that is right for every business; however, there are a few foundational characteristics that seem to underpin most high-performance teams.
At the highest level, they all have variations of the following:
A Shared Vision – With a clear goal in mind for the team as a whole, individual members are able to establish a clear line of sight between their specific day-to-day responsibilities and the broader,
long-term objectives of the business.
The Right Mix – Dealing with today's complex business issues requires businesses to think more broadly about team composition. Today, leadership, technology and globalisation have encouraged progressive businesses to look further afield by recruiting members from different organisational functions and geographical regions of the world.
Commitment to Quality and Results – High-performance teams have a shared commitment to quality, deadlines and results. They focus on achieving the highest standards and the best outcome, and are fully aligned behind this.
In the long run, executive teams with a clear purpose and good chemistry drive business results.
Job satisfaction goes up, employees stay engaged in their work and everybody wins. René has a wealth of experience developing leadership skills within executive teams, targeting areas such as:
Team Building
Collaboration
Inclusion
Stretch Targets
Accountability
Personal and Professional
Unconditional Support
Speaking Up and Speaking Out
Challenge
No Hierarchy
Transparency
Empathy
Listening
The Leadership Development Programme
We have now worked with a number of global CEOs wanting to build high performing and inclusive environment.
The leadership development programme is built on the foundations of a tried and tested approach, but every leadership team is as 'unique as their fingerprints' and this will require a bespoke approach.
We believe that our philosophy of "everybody in, nobody out" reflects what is needed and necessary for today's progressive businesses.
We have become adept at helping leadership teams build a truly empowered and inclusive high performing culture.
We are quietly confident that we can help prepare, construct and deliver everything mentioned in this proposal, and deliver the outcomes and benefits described.
Far too many companies have adopted a best practice and universal approach to dealing with their very specific and unique Leadership and Inclusion challenges. In our experience, this rarely works. Every business is both distinct and unique and therefore requires a bespoke solution.
Our bespoke Leadership Development Programme will cover leadership, culture and collaboration in an interactive fashion, and as importantly, enable all members of the Leadership team to play an active part. We will design and build the programme of interventions to fit the business needs, which will provide inspirational insights, shared 'lived experience' and compelling case studies that will fuel robust debate. This will lift the attendees' sights and inject them with the passion and spirit to enthuse all they work with. The programme will be suitable for both offline and online circumstances.
What to expect from Rene's leadership development programme
Objectives:
Team members have solid and deep trust in each other and in the team's purpose – they feel free to express feelings and ideas.
Creating an environment of psychological safety.
Team members are clear on how best to work together and how to accomplish tasks with
their primary team.
Everyone understands both team and individual performance goals and knows what is expected.
The team engages in extensive discussion, and everyone gets a chance to contribute – even the introverts.
Each team member carries his or her own weight and respects the team processes and other members.
The leadership of the team shifts from time to time, as appropriate, to drive results. No individual members are more important than the team.
Celebrate often even as the team presses towards new goals.
Build a trusting, high performing and inclusive environment where ALL people flourish
and develop
Outcomes:
Understand each other's strengths and compensate for each other's limitations.
Care about each other. During team meetings, socialize to maximize.
Have dinners once in a while. Share what's going on outside work.
Hold each other accountable. It's not OK to let each other down.
Strive for excellence. The acceptance of average devalues and disrespects talent.
Mediocrity is never fulfilling.
Flexibility and Adaptability. Changes must be seen as opportunities, share responsibility, and look for continuous improvement.
Celebrate often even as the team presses towards new goals.
This is never the easiest of journey's but it is by far one of the most fulfilling.
The Programme:
6 sessions (2 hours each)
Pre reading circulated
Polling exercises
Interactive and engaging breakouts
Team focus
Open facilitated discussion
Focused on Culture not Strategy
Open and transparent dialogue
Written Feedback
Discover our more detailed leadership development programmes: