Spike – Audio book
Spike is the most straightforward and perhaps radical approach to:
building self-esteem and confidence
enabling success in all you do
identifying roles, job and careers that are right for you
building truly inclusive high-performing teams ensuring no-one is left behind
The vital and essential ingredient of the Spike methodology is that absolutely everyone has at least one inherent strength.
Spike helps find those sometimes hidden strengths, energises and mobilises them for your and everyone else's benefit.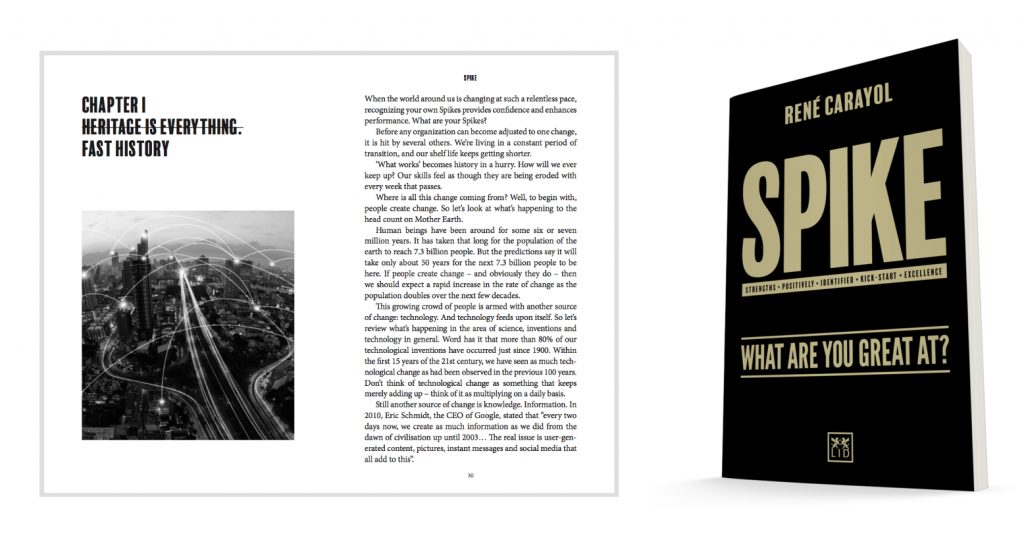 Spike is the product of some 30 years of supporting the growth and development of individuals and businesses of all shapes and sizes in the UK and overseas. The book brings together a proven formula for personal and business development. We know Spike works because we practice and live the teachings of the book and we have shared the tools successfully with literally thousands of people over the years.
We believe passionately about the principles incorporated in the book as these messages are embedded within all aspects of everything we do and at all levels.