African Development Bank
Back in Abidjan, Ivory Coast with the African Development Bank (AfDB), I was again reminded about the value and benefits of having diverse teams from different backgrounds but also from different generations. Oley Dibba-Wadda, the Director of Human Capital, Youth and Skills Development and her outstanding (but relatively newly formed) team were the attendees at our latest Leadership Retreat. The mix of nationalities are something that the AfDB specialise in, but not always the mix of generations. We don't always know how we come over to others until we have the opportunity to see ourselves through the eyes of others. Oley is a very special leader and has established an environment where the most diverse group of individuals have come together as a team. It was an incredibly powerful and uplifting mix.
Dassault Systemes
Back in the UK, I was in Windsor for a return visit to Dassault Systems to work with their Solidworks team. Like many other software businesses, their world is transforming rapidly and their customers are looking to them for guidance, as well as for their products and services. Another strong team environment that have collaboration as their key goal going forward.
Migrant Leaders
This was followed by the very special opportunity to speak at the Migrant Leaders conference at the swish Grove Hotel just outside London. This event was the brainchild of inspiring and brilliant Elham Fardad. The stated aim is to unlock the potential of our young and diverse migrants. It truly was an honour to be amongst so many that actually cared enough to get involved. We were surrounded by precocious youngsters benefiting from the mentoring of those who have a little more experience and exposure of senior executive positions across a variety of sectors.
Barclays
Then it was off to New York to work with the Internal Audit team of Barclays Bank based across the USA. Their authentic and inspirational Chief Internal Auditor, Sally Clark, led an insightful and inspiring day that focused on the future of audit at Barclays. The day opened with an unscripted and authentic chat between Sally and I on a couple of bar stools in front of all the attendees.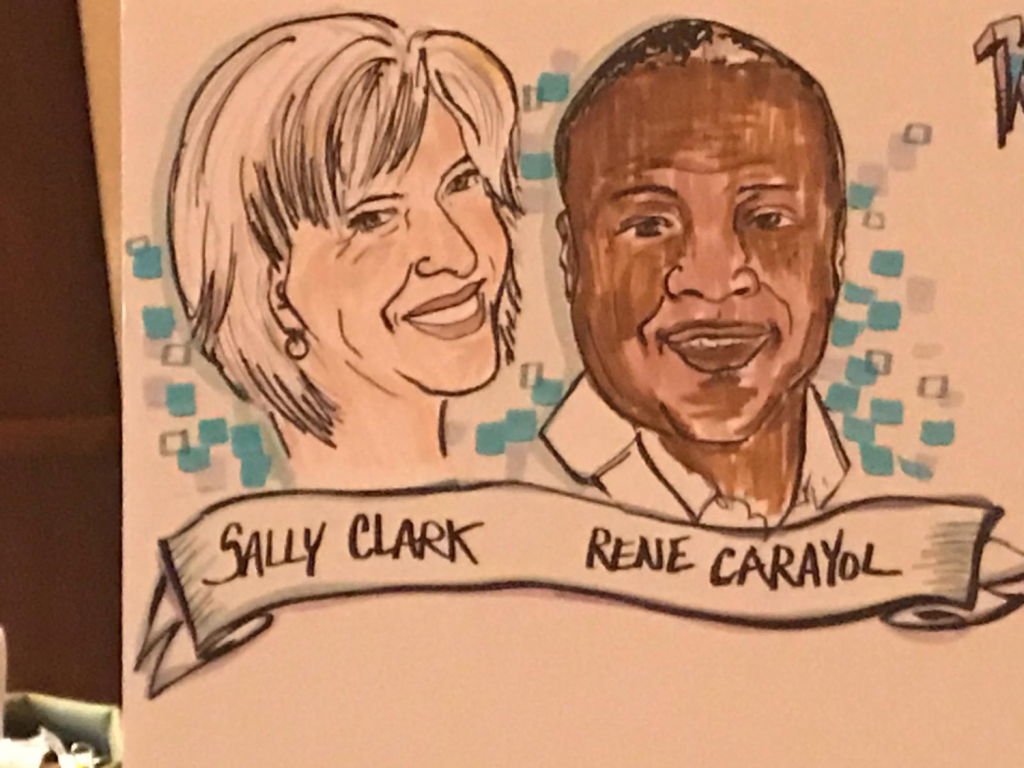 Not many leaders are prepared to go completely unrehearsed and not knowing what's coming next in front of their people. Sally oozed class and a contemporary new age leadership that was unforgettable for another beautifully diverse gathering of exceptional talent.
Boyden
Back in London, I was hosting a star studded evening with a panel of great leaders from the world of rugby union, at the ultra-swish Bentley showrooms in Berkeley Square for Boyden's Annual assembly. There were insightful lessons that business could learn from the world of sport delivered with memorable (and humorous) anecdotes that resonated with the many senior executives present.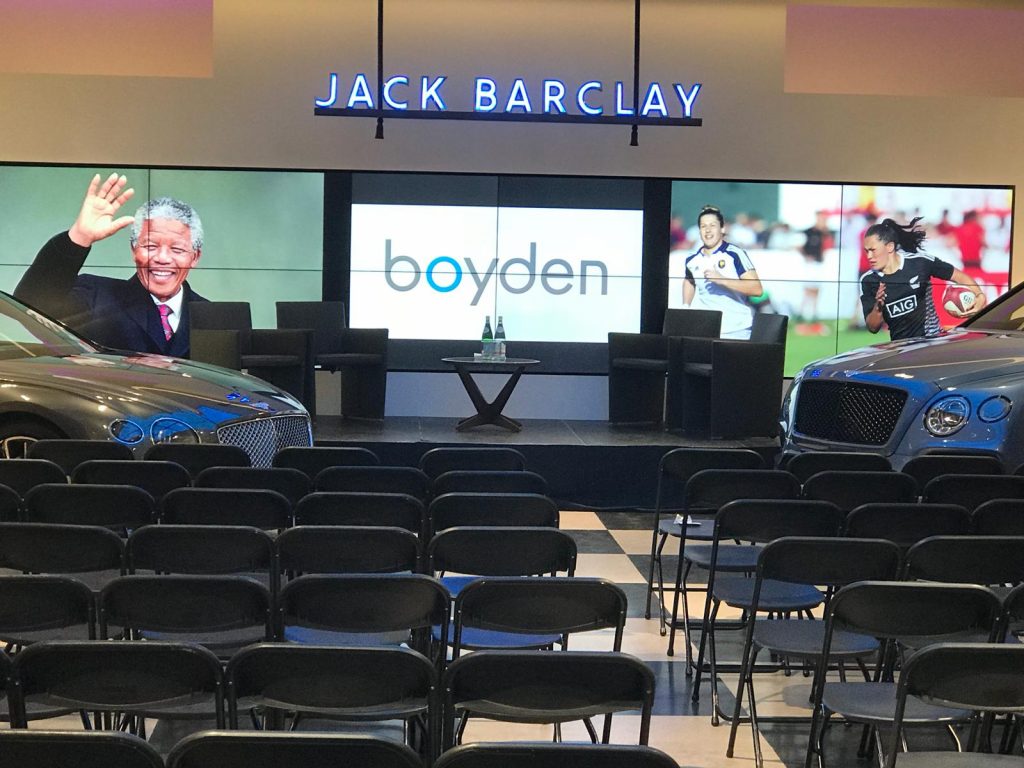 BBC Children in Need
Finally, I spent a fast moving and mutually beneficial afternoon in the Midlands with the executive team of the leading UK charity, BBC Children in Need. They are already a well respected and successful force for good across the UK. The CEO, Simon Antrobus, believes there is so much more good that they could do. We had meaningful and mutually beneficial interaction on how the right culture can enable strategy. And how its so much harder but so much more rewarding to transform the culture whilst things are going well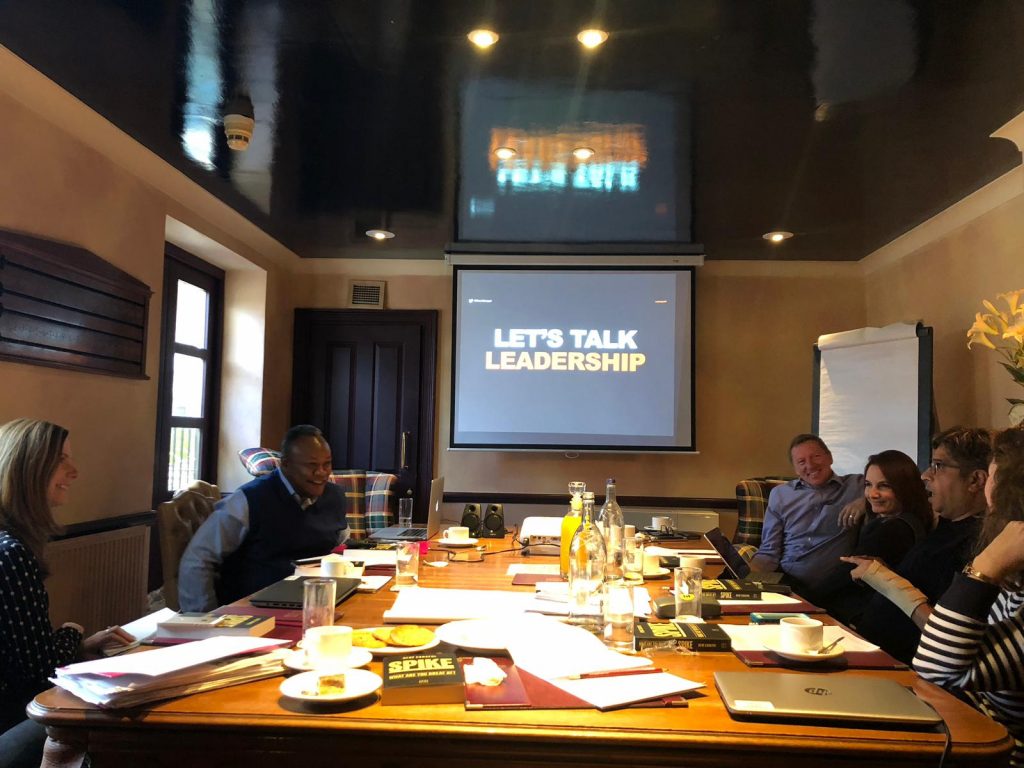 We are living in a time of rapid change and whilst this can energise many, it can be terrifying for others – no matter how clear and beneficial the future may appear. As ever, this is a question of and for leadership. They are a top team and well equipped to continue their great work whilst growing their reach to assist more disadvantaged children.
Interested in Diversity and Inclusion?
If Diversity and Inclusion are a challenge for your organisation then you may be interested in our next Inspired Leaders Network event,
Are Your Employees Invisible
. We will have a panel of unique diversity and inclusion experts to share best practice and what's working. Tap the button for more information
MORE INFO ON ARE YOUR EMPLOYEES INVISIBLE EVENT